[tab:Registration]
[gravityform id="6″ title="false" description="false"]
[tab:Terms]
Speaker registration deadline – 1 September 2017
NB: Speakers are advised to submit proposals before the official deadline as by by the 1st September most of speaking slots will be already reserved. 
SPEAKER PARTICIPATION TERMS
All presenters must pre-register for the Forum and pay the registration fee unless exceptions were pre-agreed with the Organisers. Speaker application with Delegate or Exhibitor registration forms.
Participation costs for presenters:
Participation in the Master Class (10 October) with presentation – Please enquire about availability
Participation in the Forum (11 – 12 October) with presentation at the Forum sessions, Panel discussions or  MineTech – Cost: 750 USD
Participation in the Gala Dinner (20 April) – Cost: 120 USD
NB: Speakers presenting on behalf of sponsor or exhibitor will be provided with a complimentary admission in accordance with the sponsorship and exhibitor terms.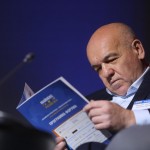 DATES TO REMEMBER
In order to market your presentation appearance at this event via the event website and advertising please complete speaker application form before 1 September.
Once your application has been accepted please remember to submit the following materials:
Before 15 September – Submit slides (PDF format) to be included in the delegate handout discs
Before 1 October –  Arrange admission payment the Forum (applicable to independent speakers who did not register as Sponsors or Exhibitors)
Before 6 October – submit PPT or PPTX slides for onscreen presentation
If the file size exceeds 10 MB, please upload it on free ftp server: http://wikisend.com or https://www.dropbox.com and email the link to the file to admin@minexforum.com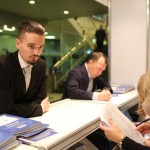 SPEAKER REPLACEMENT AND CANCELLATION
All speaker changes must be communicated in writing to admin@minexforum.com.
In case of speaker replacement new speaker form must be submitted at the earliest convenience.
Due to production deadlines, new speaker profiles received after 6 October will not printed in the Forum catalogue or printed programs. When possible, new speaker profiles will be updated on the Forum website.
Speaker cancellations received between 1 September and 1 October – 75% refund of the paid admission fee
Speaker cancellations received after 1 October – no refund. When possible, a credit note will be issued for attending another event organised by MINEX Forum
[tab:END]