MINEX Forum is a true gold mine for striking personal contacts and making business acquaintances.
[tab:One-on-One]
One-on-one meetings with speakers and exhibitors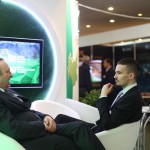 Ahead of the Forum the delegates will be able to contact speakers and exhibitors to pre-arrange one-on-one meetings over lunches, coffee breaks or Gala dinner
Buyer-Seller Meetings
Investor meetings
Meet official representatives
Meet executives
Talk to journalists
Pre-book online or at event
[tab:Social network]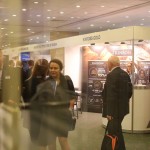 The social network platform empowers participants with the following social tools:
• Ability to invite to connect and meet other participants registered on the network
• Share information, thoughts and ideas with the event participants, speakers and organisers
• View in real time speakers' presentations on smartphones or tablets, as well as after the Forum
• Participate in the interactive votes and surveys
• Ask speakers questions during sessions and receive prompt answers
• See and share the photos taken during the Forum
• View live broadcast of the Forum sessions via MINEX Forum channel on Facebook
To use free of charge networking all you need is:
To be registered at the Forum
Have internet connected smart phone or tablet supporting Chrome or Windows web browser (no need for downloading applications)
Register on networking platform using your Facebook, LinkedIn or Twitter profile
Interested in advertising on Forum Social Network?
For information please contact Mrs Irina Yukhtina, Advantix Ltd 
Tel: + 44 (0) 207 520 9341, Fax: + 44 (0) 207 520 9342, Email: admin@minexforum.com
[tab:Discussions]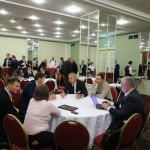 Themed Lunch interactive round tables
---
Companies or Individuals interested in sharing their ideas or projects with prospective clients, investors and peers will be able to host themed discussions at the interactive round tables during lunch breaks.
[tab:Social media]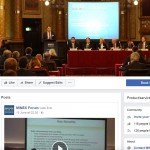 Join MINEX Forum on Facebook and LinkedIn to build your professional contacts
As a bonus, you will receive notifications about live broadcasts organised during MINEX Forum events on MINEX Forum на YouTube 
[tab:Blog]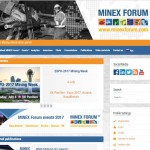 Ahead of the upcoming MINEX Russia 2017 Mining and Exploration Forum, the organising committee is creating Blog dedicated to mining developments and news across Russia.
The blog will enable companies and authors to publish articles, reviews and reports.
[tab:Webcasts]
Forum sessions will broadcast live via MINEX Forum Facebook and YouTube video channels.
[tab:Webinars]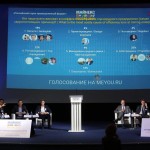 Companies interested in presenting their cases and business stories to wider audiences will be able to use Forum's online communication platform for organising webinars. MINEX Forum webinars can simultaneously connect up to 500 viewers.
Presenters will be able to show slides, organise video or audio broadcast of speakers from remote locations, receive questions from the audience via instant messaging system and much more. After the webinar the organisers will be able to engage MINEX Forum's editorial team for writing up and disseminating post event report to MINEX Russia 2017 delegates.
[tab:END]