Invitation to VIP session in margins of UK – Russia dialogue on mineral management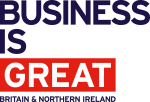 18 October 2017, Saint Petersburg
---
UK and Russian companies in the mining sector are welcome to join 'UK-Russia business round table on mineral management' that will take place during the 'British-Russian dialogue on mineral management' on 18 October.
The session will be chaired by Kirill Molodtsov, Deputy Minister of Energy of Russian Federation and Rt Hon Charles Hendry, President Russo-British Chamber of Commerce.
The following topics will be covered during the round table:
– Consultancy, services and finance
– Improving production processes with new technologies and equipment
– Responsible Mining – Health and Safety, Environment and Social
The companies will be able to network and discuss cooperation during one-to-one meetings.
'British-Russian dialogue on mineral management: trust and partnership – key elements of sustainable development' on 18 – 19 October is organised by
the St Petersburg Mining University and the Institute of Materials, Minerals and Mining (IOM3). The conference will be attended by the leading UK and Russian companies including Polymetal, Phosagro, BP Russia Exploration, Amur Minerals Corporation and many others.
---
For more details and programme please contact: 
UK Department for International Trade:
Commercial.StPetersburg@fco.gov.uk
Tel. 8 (812) 320 3230